Sunday 8 june 2014
At LA CLUSE - DOMFRONT
2ème édition

What is "la Fête de la Cluse"?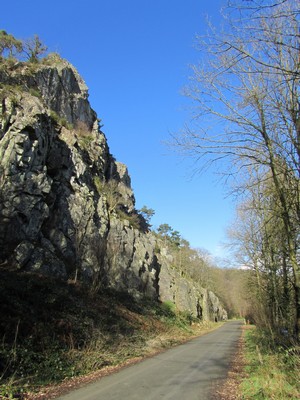 In 2013, following the recent improvement brougth to Tertre Sainte Anne, the Tourist Office decided to organize a day of outdoor events on this natural area. A reminiscence of the 1992 Fête de la Cluse, which marked the opening of the climbing routes, a day of outdoor events took place at La Cluse, the Green Track and the Tertre Sainte Anne.
In 2014, the Tourist Office will be repeating the experiment with yet more activities !
Thoughout the day, in addition to angling, orienteering, walking, mountain-biking and rock-climbing, many more associations will be offering : cyclo-tourism, running races, guided tours, petanque tournaments, canoeing and kayaking and role-playing...
Each activity on offer is supervised by the members of the associations. So you can meet them, ask for advice and enjoy yourself whether you are a beginner or more advanced.
New in 2014 ! A walking show will conclude the day at dusk, in the light of torches on Tertre Sainte Anne. (35 people only, please book in advance, 5€ per person)

How to get organized
Access to the site is free, but you must withdraw a Pass to take part in the activities.
Withdraw a Pass at the Information Stall held by the members of the Tourist Office.
> 3€ adults, 1€ under 12.
This will allow you to take part in ALL THE ACTIVITIES and ALL DAY LONG !
With the programme, check the times of each activity or the tour departures and follow the guides with green T-shirts ! Departures all take place next to the Information stall.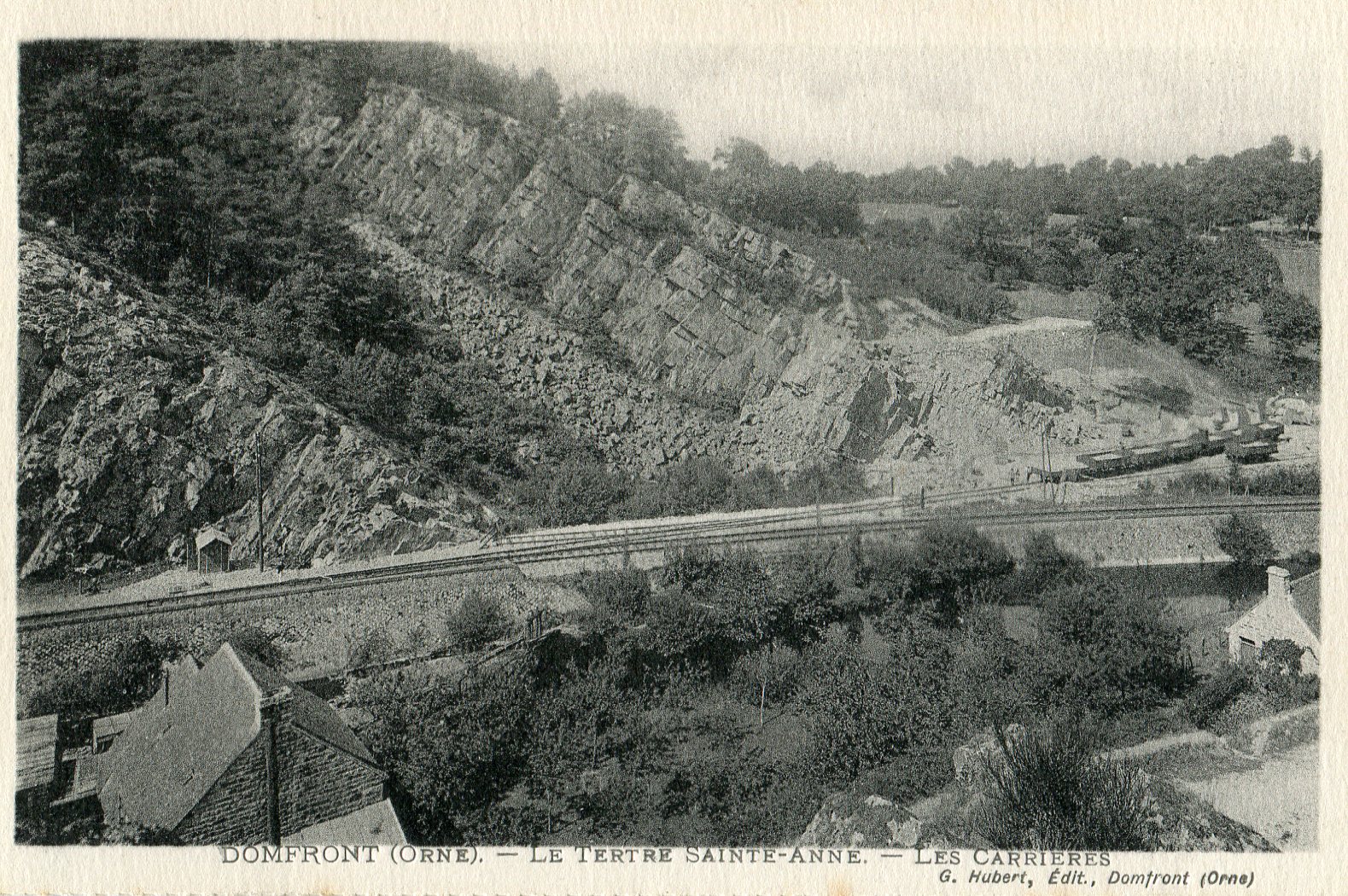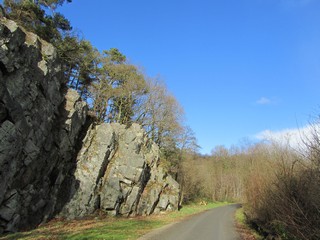 A variety of activities !
Angling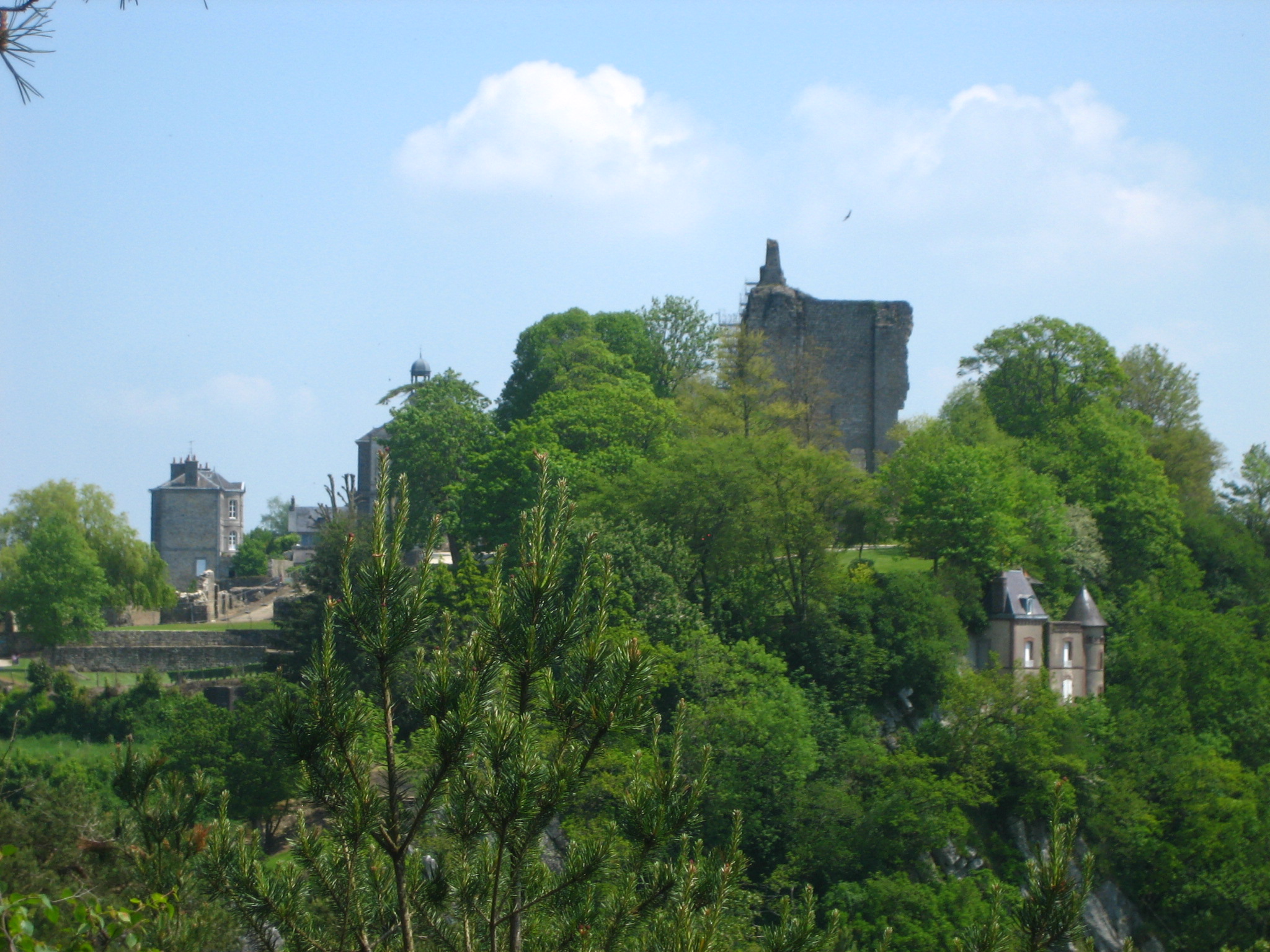 Throughout the day try your hand at cray fishing, casting and fly fishing in the Varenne.
> Equipment supplied free
> All day long
> For 8 years-old and more.
< Supervision: La Truite Domfrontaise.
Orienteering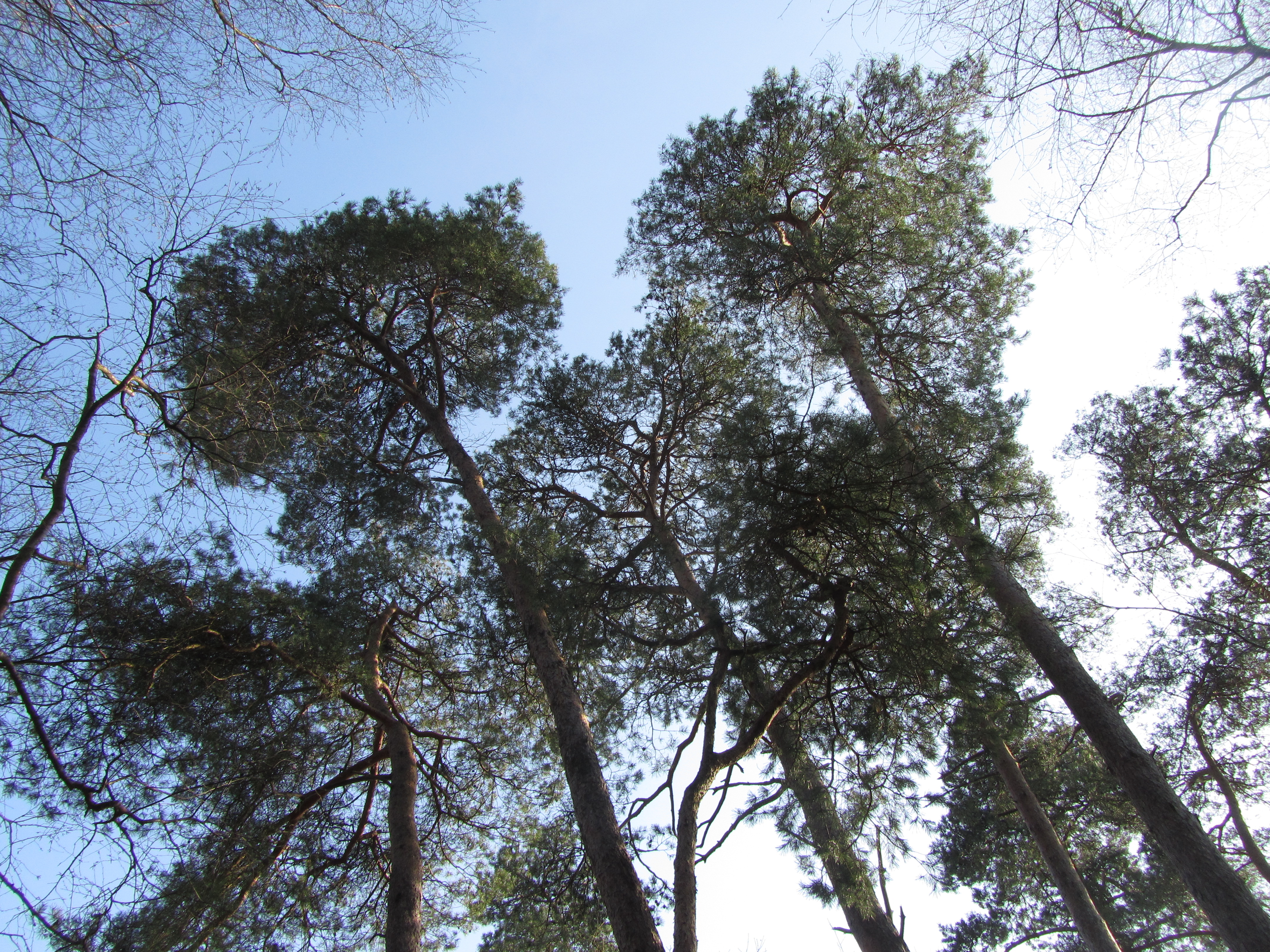 No risk to get lost on the Tertre Sainte Anne with 3 different maps.
> Withdraw the maps and cards at the Information stall and check the results.
> All day long.
< Supervised by Centre de Pleine Nature de Torchamp.
Walking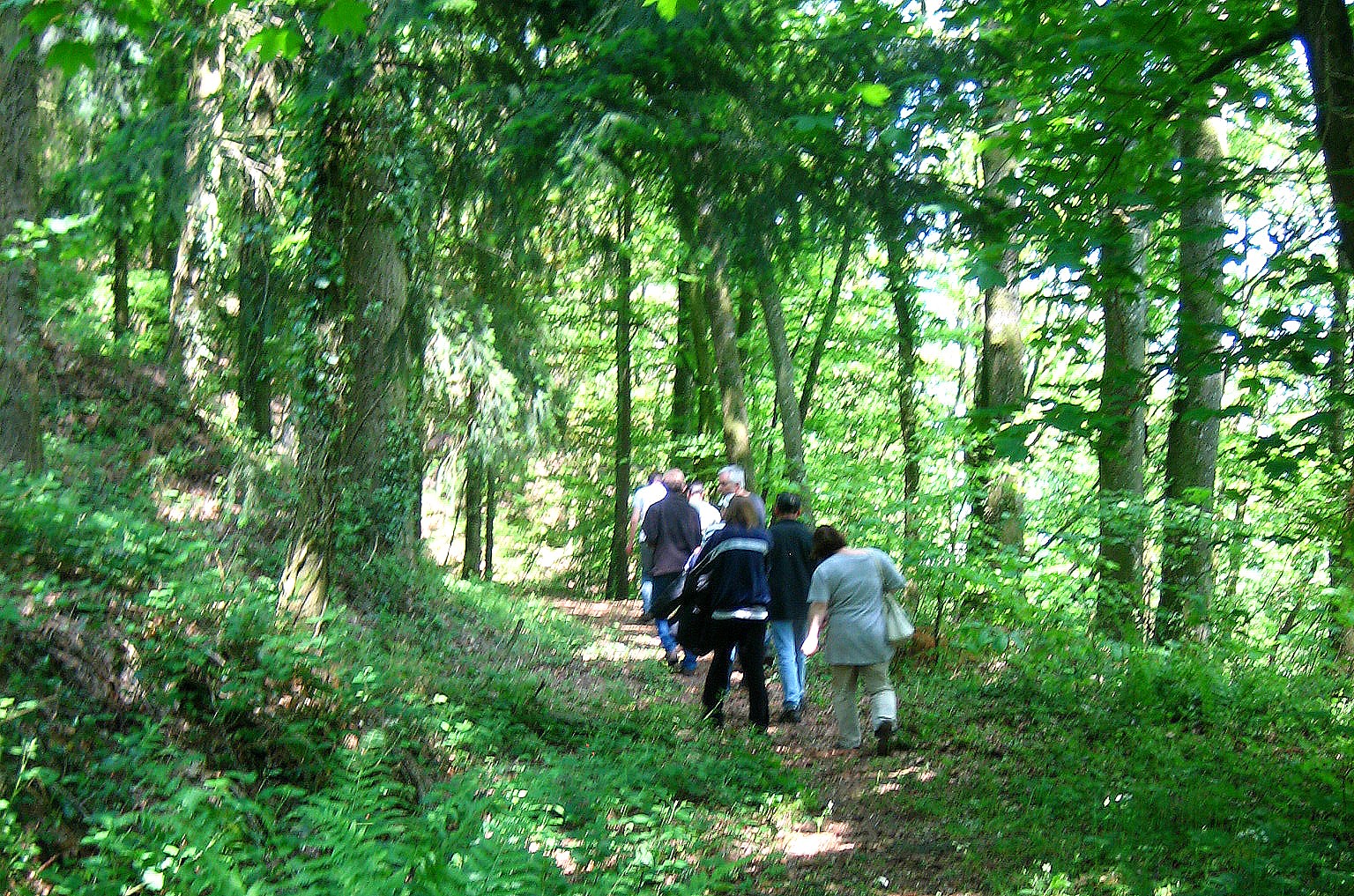 3 possible routes of different lengths and themes have been prepared for you.
10.15 am: Tertre Sainte Anne ; 5 km
1.30 pm: Tour de Domfront ; 13 km
3.15 pm: On the Green Way ; 6 km
> Starting at Information Stall
< Supervised by les Randonneurs du Domfrontais.
Rock climbing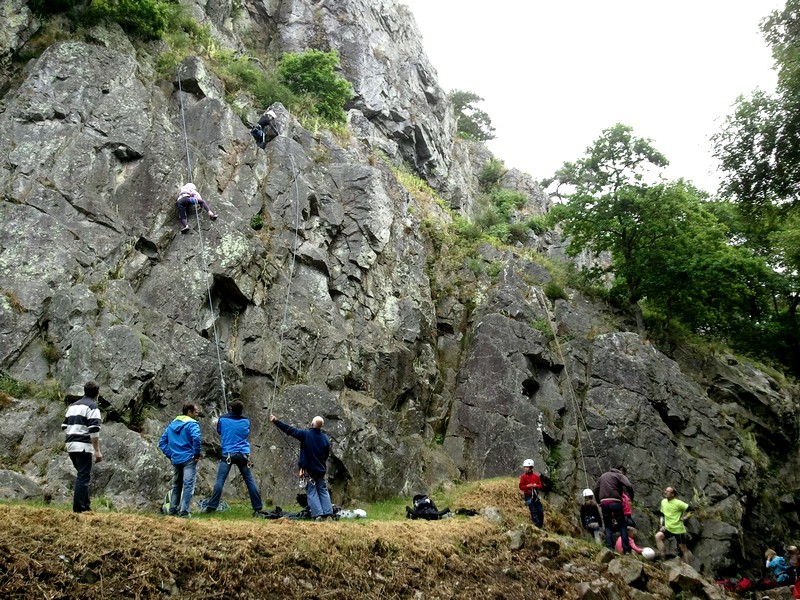 On the "Basse Tige" sector, several levels 2 to 7 climbing routes are available. Beguinners' introduction, or perfect your skill on this sandstone outcrop.
> Basse Tige sector of the Cluse.
> Equipment provided free.
< Supervised by le GRES d'Andaine.

Cyclos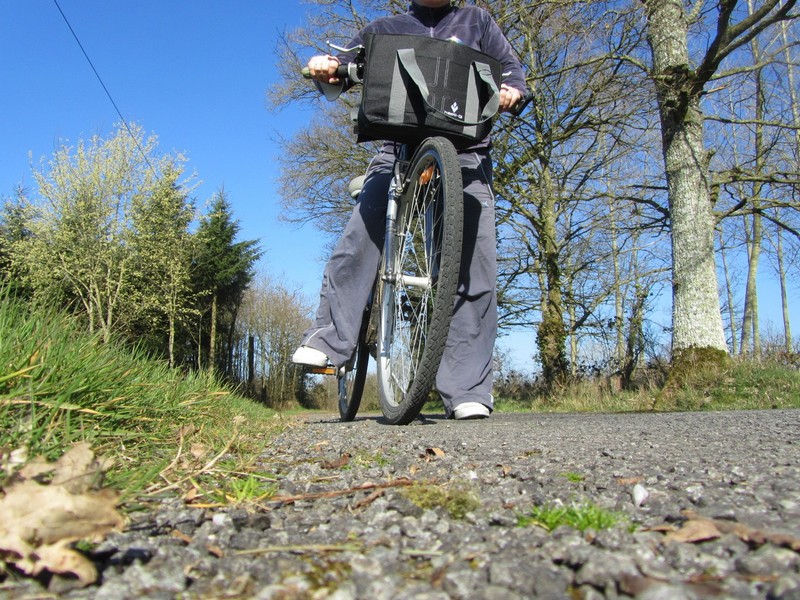 The Green Ways are a totally safe track to join a group for a long ride in the countryside:
9 am : Circuit A (40km)
2 pm : Circuit B (40km)
> Bring your own bicycle or book it in advance.
< Supervision : les Cyclos Domfrontais
Pétanque
Make up a team of 2 players and compete with the locals on the highly suitable Green Way ground.
> Equipment available free but you can use your own.
> Training in the morning and tournment at 2 pm. (Inscriptions à 1.30pm at the Information Stall.
< Supervision : la Pétanque Domfrontaise
Running races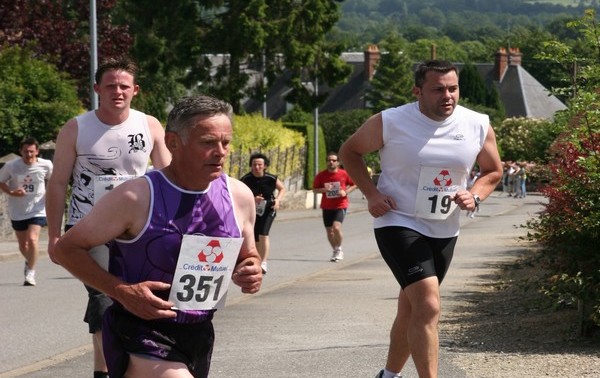 Do your own training or compete with the bocage runners on circuits prepared by the Margantinaise team!
> Have your own outfit.
> Starting at the Information Stall.
< Supervised by la Margantinaise
Mountain Biking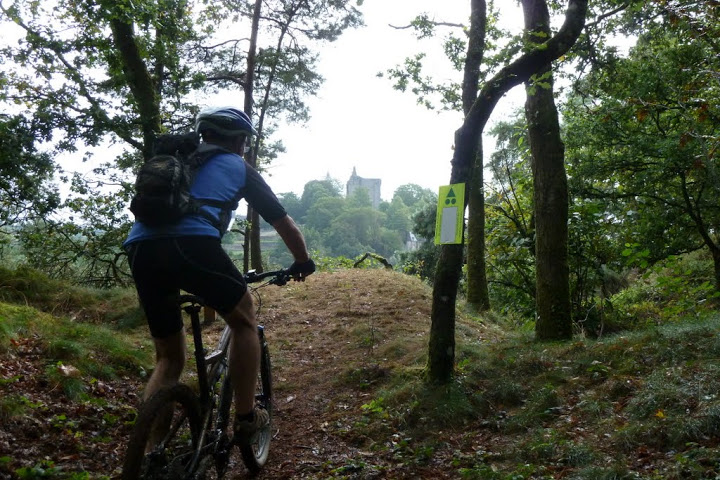 Les Ecureuils have prepared a 20km long rambling on Tertre Sainte Anne where you could test your agility!
> 9.30: 20km circuit.
> Mountain bikes on advanced booking.
> Starting at the Information Stall.
< Supervised by Les Ecureuils du Bocage.
Canoeing
If you have never floated down the river Varenne, have a go single handed or on a two-seater canoe or kayak in order to view the area from a new angle.
> Equipment supplied free.
> For 8 years-old and more.
< Supervision : Centre de Pleine Nature in Torchamp.
Guided tours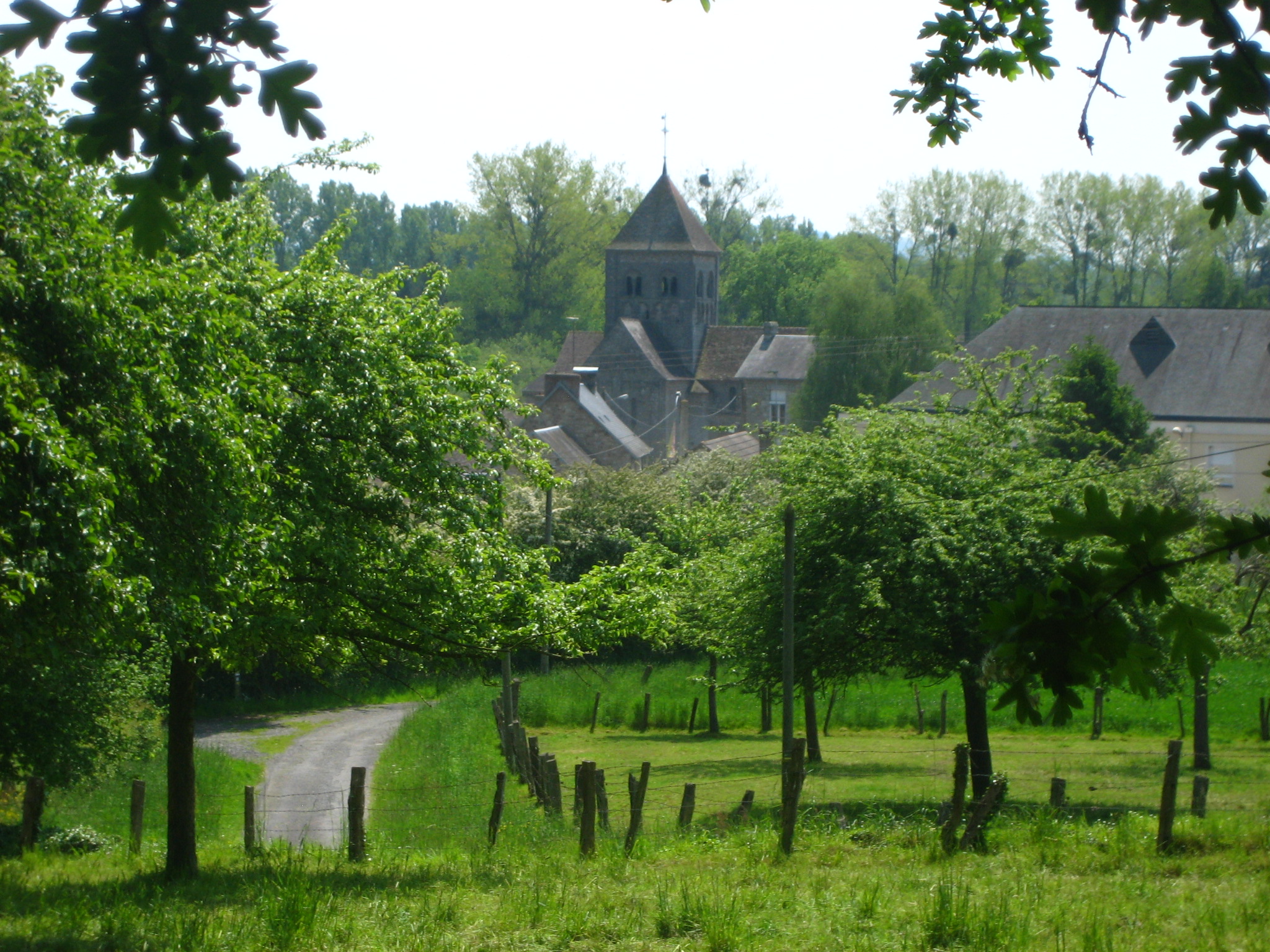 A highly suitable place to indulge in outdoor activities, the Cluse is also steeped in history. The Tourist Office guides offer 2 discovery tours:
- 11 am: Notre-Dame-sur-l'Eau quarter including its listed Romanesque church (1h15).
- 15 pm: Tertre-Sainte-Anne, between nature and industrial developpement. (1h15)
> Guided visits on steep natural ground, strong shoes recommended.
< Supervision: Domfront Tourist Office guides.
Role play : le Secret de la Forêt
(French language only)
Wander through the Tertre Sainte Anne and on chance encounters with characters, accept their challenges. Get carried away by this life-size role-play in a medieval-fantacy atmosphere !
< Hosted by La Compagnie les Trous du Culte.
> Free of charge, from 2 to 5pm.
> Click here to see the trailer.