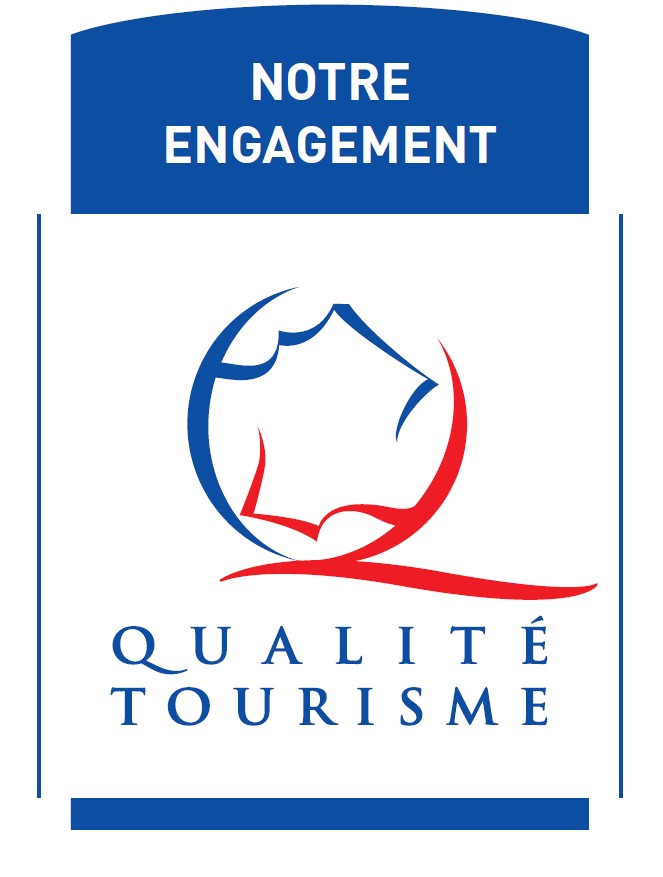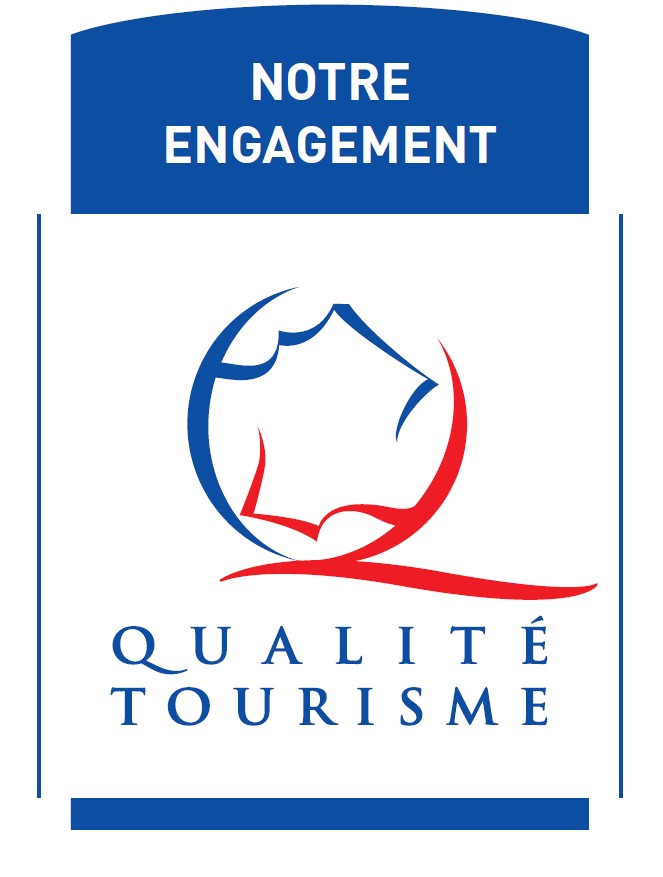 DÉMARCHE QUALITÉ

de l'Office de Tourisme
du Pays de Domfront






L'Office de Tourisme du Pays de Domfront est engagé dans une démarche qualité de l'accueil et de l'information.


The tourist office of Domfront area is involved in a quality policy of service and information.



L'objectif de cette démarche est d'améliorer en permanence la satisfation de nos visiteurs.


Our aim is to make sure our quality of service is always improving.



Nous nous engageons à :


We commit to :



- Améliorer l'approche, l'accueil sur place, par téléphone et par courrier.
-

Improve our greeting, at the desk, by telephone our mail.



- Améliorer la gestion et la mise à disposition de l'information touristique


-

Improve the way to find documents or infirmation.



- Former régulièrement notre personnel pour améliorer ses compétences.
-

Regularly train the staff to gain more skills.



- Mesurer la satisfaction de nos visiteurs et prendre en compte leurs attentes.


-

Measure our visitors' satisfaction and take it into account.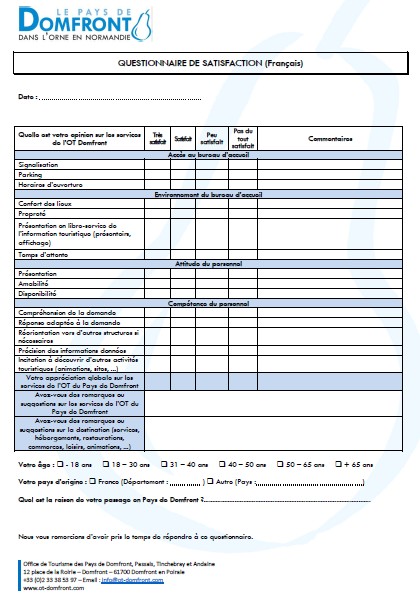 Dans cette optique, vous trouverez ci-contre
le questionnaire de satisfaction
que nous vous remercions de prendre le temps de remplir.
Ou directement sous Google Form ici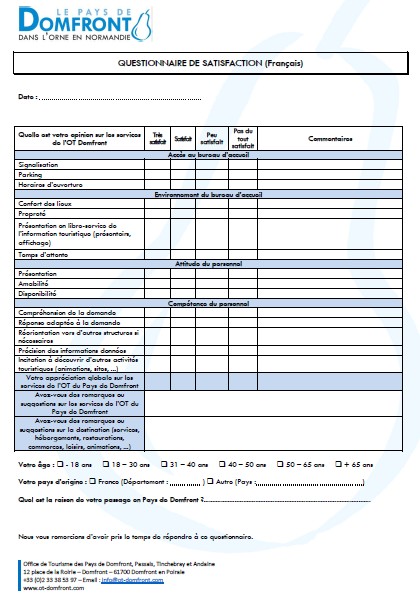 In that purpose, please find here
a satisfaction form
and we thank you for taking time to fill it in.
Or directly on Google Form here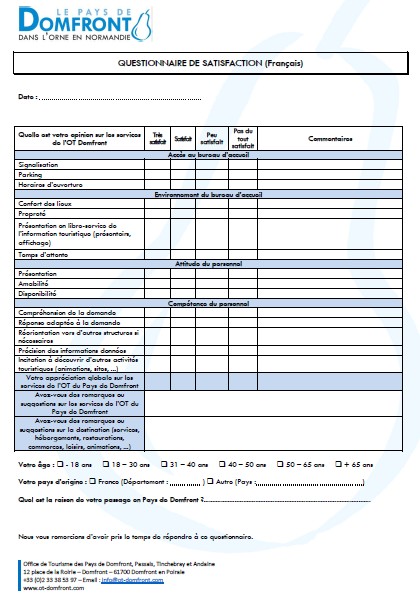 En esta óptica, tienen aquí
un cuestionario de satisfacción
y agradeceremos por contestarle
O en Google Form
aquí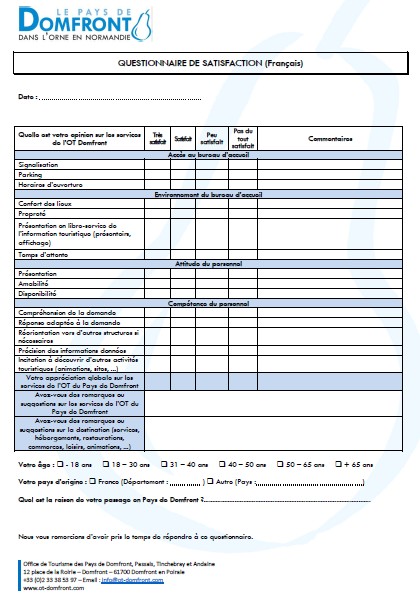 Ou nous faire part d'une remarque,
d'une proposition, d'un commentaire,
avec la fiche de suggestion ci-contre.
Ou directement sur Google Form ici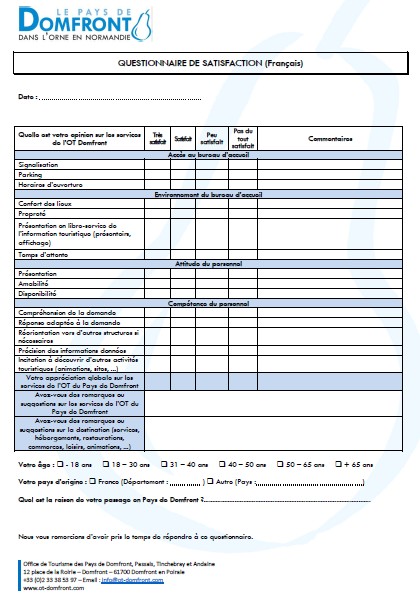 Or if you want to make a suggestion,
a proposition, a comment,
with the form here.
Or directly on Google Form here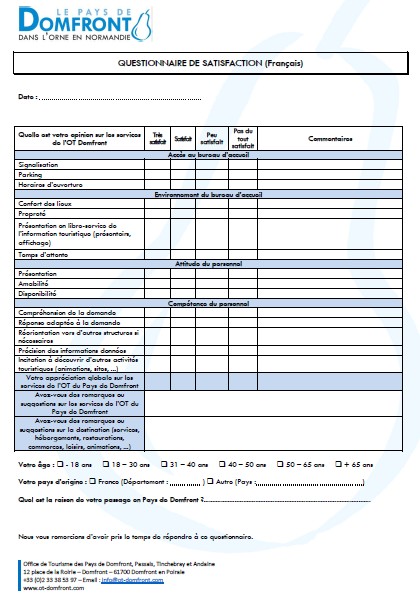 O para infórmanos
de una sugerencia
con la ficha aquí.
O con el Google Form
aquí
>
Plus d'information sur Qualité Tourisme
> More information about Qualité Tourisme